Posted by Member ecocd on 8/25/12 05:08 PM #1

Posts: 1059
---
So I decided to run a little experiment. I found some Bracers that should sell on the Auction House: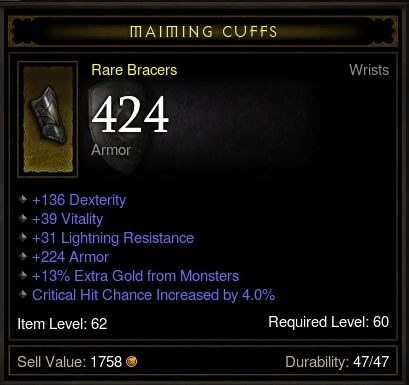 Nothing special, but they'll sell reasonably. Anyway, I put them up with a very high buyout, 2 million, but only a starting bid 100 Gold. I wanted to see what people would do.
The first bid came in almost immediately 100. From there it went to 170, then 200 and now 269. I think this is probably the most bids I've ever gotten 9 hours into an auction. I love how no one has bothered to put in even the Vend price as a bid. It will be fun watching it creep up 100 Gold at a time.